School Values & Vision
Our Visible Learning journey began in the summer of 2014, when we asked members of our community, pupils, parents, governors and staff to tell us in one word what they felt was important to them in our school.
The response was overwhelming and it was used directly to create our new vision and logo.
The larger words that you see on the logo were the words used more frequently in the response, however we feel that each word is equally important.
&nbsp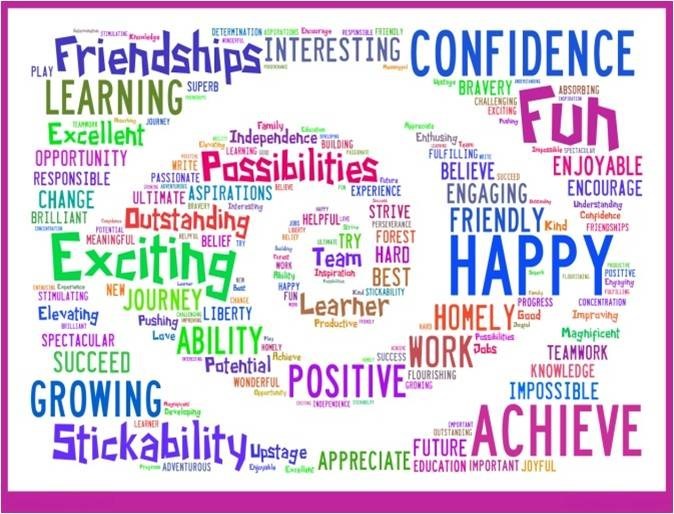 &nbsp
From these we created our targets to ensure that every child is a successful learner. To be a successful learner each child needs to be: